Dear Ladies and Gentlemen,
Dear employees,
dear residents,
Dear friends of Uniklinik RWTH Aachen,
welcome to the building site of Uniklinik RWTH Aachen. A proverb says: Whoever builds trusts in the future. That is both our goal and our aspiration.
Over the next few years, the state of NRW will invest almost half a billion euros in our hospital for twelve construction and renovation projects. It is by far the largest sum since the completion of the university hospital in 1985 and a real quantum leap in terms of the setting of the previous structural equipment and medical technology. The measures are part of the Medical Modernisation Programme (MedMoP) of the state of North Rhine-Westphalia (graphic project overview).
The new central operating theatre with additional intensive care beds and hybrid operating theatres, which will be built in front of the main building in the area of the current parking areas, is at the heart of the funding and an integral part of the optimisation of our health care system. It is thus not subject to the constraints of the existing building structures and offers the possibility of redesigning medical care and building one of the most modern central operating theatres in Europe.
We would be pleased to inform you on our website about completed, current and future construction projects. You will also find important and up-to-date information in our news section, for example on the subject of parking.
Yours sincerely
The Executive Board of Uniklinik RWTH Aachen ukafacilties GmbH
Großbaumpflanzungen an der Kullenhofstraße
Nächster Schritt zur Mobilitätswende: Uniklinik stellt 400 neue Fahrradbügel auf
Der Weg zur Arbeit soll klimaschonend sein, aber auch einfach und ökonomisch – da sind sich viele Mitarbeiterinnen und Mitarbeiter der Uniklinik RWTH Aachen einig. Wer eine umweltfreundliche und…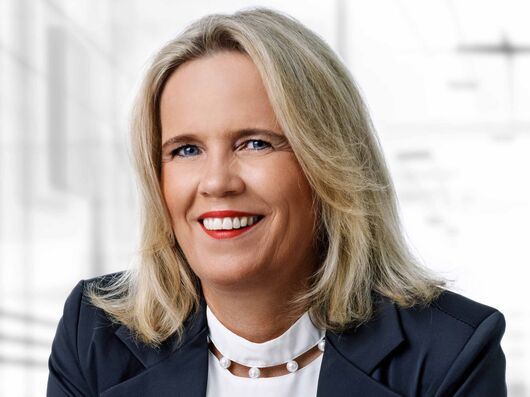 Heike Bekaan ist neuer Bereichsvorstand "Bau und Brandschutz" der Uniklinik RWTH Aachen
Die Uniklinik RWTH Aachen hat ihr Führungsteam um einen Bereichsvorstand "Bau und Brandschutz" im Vorstandsbereich erweitert. Die neu geschaffene Position ist zum 1. Oktober 2020 mit der…
Calendar of events
To the calendar of events of the Uniklinik RWTH Aachen