The Institute of Molecular and Cellular Anatomy (MOCA)

... combines expertise in macroscopic and microscopic anatomy. It is dedicated to interdisciplinary approaches in teaching and research. MOCA is a major partner in the recently established innovative medical curriculum. Lectures and laboratory instruction in the areas of developmental, cell and molecular biology are part of its general educational commitment in the life sciences. As lead beneficiary MOCA coordinates the Research Training Group MEƎT, which is funded by the German Research Council (DFG).
Research at MOCA deals with the cytoskeleton as a main integrator of cell and tissue function. Particular emphasis is on the use of imaging techniques in vital cells, tissues and organisms. MOCA's responsibilities also include conservation of donor bodies for dissection classes and surgical training.
Prof. Dr. Rudolf Leube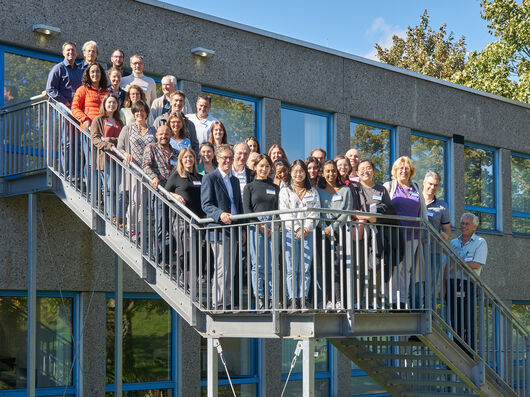 Annual Symposium of the DFG SPP 1782
Annual Symposium of the DFG SPP 1782 "Epithelial intercellular junctions as dynamic hubs to integrate forces, signals and cell behavior" It was a pleasure to host the annual meeting of the consortium…
Successful doctoral thesis defense of Cendra Zajber
Congratulations to Cendra Zajber for her successful doctoral thesis defense on the 15th of June, 2022. Title of her dissertation: "Charakterisierung endometrialer Scratch–Biopsien und Nachweis von…
Calendar of events
To the calendar of events of the Uniklinik RWTH Aachen