Why is AMICARE interesting for patients?
A statement of Bundesverband Niere e.V.
Almost half of the patients suffering from chronic kidney disease develop cardiovascular disease in an advanced stage kidney insufficiency. The quality of life of those affected is thus severely restricted and life expectancy is considerably shortened. Effective treatment options are hardly available and the success of treatment for simultaneous kidney and cardiovascular disease ("cardiorenal patients") is significantly reduced. The self-help network Bundesverband Niere e. V. wants to achieve that these patients and their relatives live better and longer with the disease.
Strategies and the resulting treatment successes, active patient participation in research and therapy development can identify and understand unmet needs. The involvement of kidney patients in AMICARE's study center allows to identify relevant biomarkers and mediators of kidney and heart disease and to learn how to deduce or improve diagnosis and treatment options.
The cooperation between AMICARE and us, the kidney patients, is therefore a lucky win-win situation: The patients are "authorized" and the research and industry gets to know the "other side" in order to balance therapy approaches optimally in accordance to the patients and their living environment.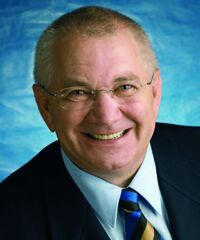 Peter Gilmer
President of Bundesverband Niere e.V. (Federal Association of Kidney Diseases e.V.)
President of Patientenstiftung Aktion Niere (Patient Foundation Action Kidney)