The Institute for Molecular Cardiovascular Research (IMCAR) was established in April 2006 at the RWTH Aachen University and is committed to striving for scientific excellence in the field of cardiovascular diseases with a particular focus on chronic renal insufficiency. The institute is located at the RWTH Aachen University Hospital and is headed by Professor Joachim Jankowski.
The working groups at IMCAR deal with questions that should contribute to the clarification of the cause of the genesis and progression of cardiovascular diseases. Within the framework of the Institute's work, previously unknown mediators of the cardiovascular system are isolated and identified. Subsequently, the physiological and pathophysiological effects of the mediators concerned will be investigated both in experimental and clinical approaches. Within the framework of the research work, therapy concepts are further developed and completely new concepts are developed and established.
The institute has extensive equipment for the purification of the mediators concerned from tissues and body fluids. Several high-end mass spectrometers are available to identify the mediators. To characterize the effects of the identified mediators, IMCAR has a library of more than 50 different transgenic mouse cell lines, experimental models for vascular remodelling processes and complex intravital microscopy methods as well as a number of classical biophysical and biochemical methods.
The breadth of technical expertise makes IMCAR an interdisciplinary platform for experimental cardiovascular research and related areas. The IMCAR comprises four working groups, which are involved in numerous national and international projects (DFG-SFB, DFG-FG, EU, BMBF, BMWi etc.).
There is a close and successful cooperation between IMCAR and the Cardiovascular Research Institute at the partner university Maastricht (CARIM). Translational goals of the research at IMCAR include the development of new prognostic factors for cardiovascular risk assessment and the identification and characterization of new pharmacological target structures for therapy.
Yours sincerely
Professor Dr. rer. nat. Joachim Jankowski
News from the Institute for Molecular Cardiovascular Research
Registration for SFB/TRR219-organized "student day" open
On September 28, 2023, our SFB/TRR219 is reaching out to all gymnasia in Aachen and surrounding by organizing a workshop for students between 15-18 years of age. Of course with focus on our SFB/TRR219…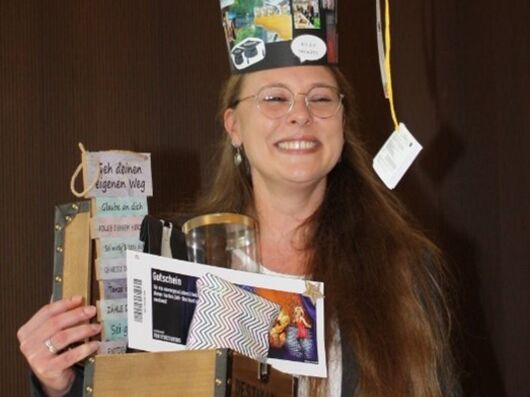 Julia Wollenhaupt successfully defended her PhD thesis as double degree collaboration between RWTH Aachen and Maastricht University
Julia Wollenhaupt, PhD student in the Institute of Molecular Cardiovascular Research (Working Group Noels), successfully defended her PhD thesis entitled "Uremia-induced effects on cardioregulatory…
Calendar of events
To the calendar of events of the Uniklinik RWTH Aachen