welcome on behalf of the team of the Institute of Human Genetics.
On the following pages you will find information on our human genetic counseling service as well as on the accredited cytogenetic and molecular genetic diagnostics.
Human genetics has developed rapidly through the use of new molecular techniques such as high-throughput sequencing and advancing possibilities in bioinformatics and offers state-of-the-art diagnostics for genetic disorders.
It is important to us to bring these new opportunities to the care of patients with genetic diseases.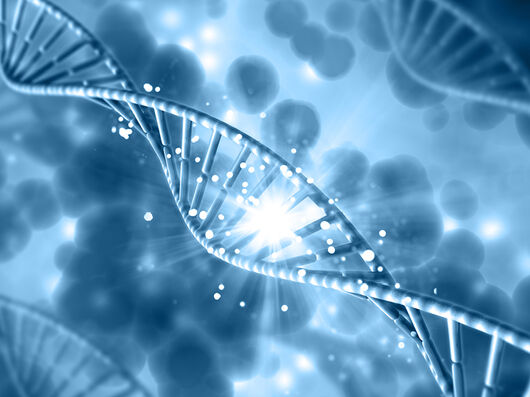 Forschung zu Entwicklungsstörungen bei Kindern: Veränderungen im CNOT3-Gen nachgewiesen
Wichtige Forschungsergebnisse des Instituts für Humangenetik der Uniklinik RWTH Aachen in der Fachzeitschrift Clinical Genetics veröffentlicht
Ursache einer bislang unbekannten erblichen Muskelerkrankung identifiziert
Erbliche Muskelerkrankungen (Myopathien) zeigen eine erhebliche klinische und genetische Vielfalt. Auch heute noch lässt sich bei einem wesentlichen Anteil von Patienten mit erblichen Myopathien keine…
Calendar of events
To the calendar of events of the Uniklinik RWTH Aachen